About Marty & Marion
Marty and Marion Owen are long-time residents of Kodiak, Alaska.
A master gardener and garden writer.
Marion conducts tours of their oceanside gardens and coauthored the New York Times bestseller, Chicken Soup for the Gardener's Soul.
Marty and Marion grew up in Tacoma, Washington, though they didn't officially meet until 1995, after Marty moved back to Kodiak to become the harbormaster. He needed some photographs and asked Marion if he could see her slides. Likely story, eh? Marty signed up for Marion's photography class and, in 1999, they got married–on the Sea Breeze!
Working together
Today they share duties: Running the Cliff House B&B, tending the gardens that surround the property and operating tours on the Sea Breeze.
Marty and Marion enjoy hiking, scuba diving, music, kayaking, art, good food, conversation and books, and boating (of course). They are very active in the community, adopting eco-tourism practices and participating in the arts, local government, environmental and sustainable living issues, and organic gardening. At their Cliff House bed and breakfast you'll see raised beds of vegetables, flowers and herbs, compost bins–even an organic lawn.
Personal message
We enjoy sharing our lives and showing our guests the best of Kodiak Island. We hope to see you soon on one of our cruises or as a guest at our bed and breakfast.
Marion and Marty
Captain Marty Owen
Marty is the skipper of the Sea Breeze and for 20 years he served as the harbormaster for the City of Kodiak. His Kodiak roots go back to the 1930s when his family settled on Kodiak Island, which means he has lots of stories to tell.
Chief Marion Owen
As for Marion, she is the chef on board the Sea Breeze and delights in developing new, healthy and tasty recipes which she openly shares with guests and on her blog.
As an award-winning, photographer, for 30+ years her work has been showcased in private and public galleries such as the Smithsonian, as well as in National Geographic Traveler, TIME, Audubon, and the Nature Conservancy to name a few. You can see Marion's beautiful images in the gallery entrance to their Cliff House B&B and as the large display murals in the Kodiak National Wildlife Refuge Visitor Center, located downtown.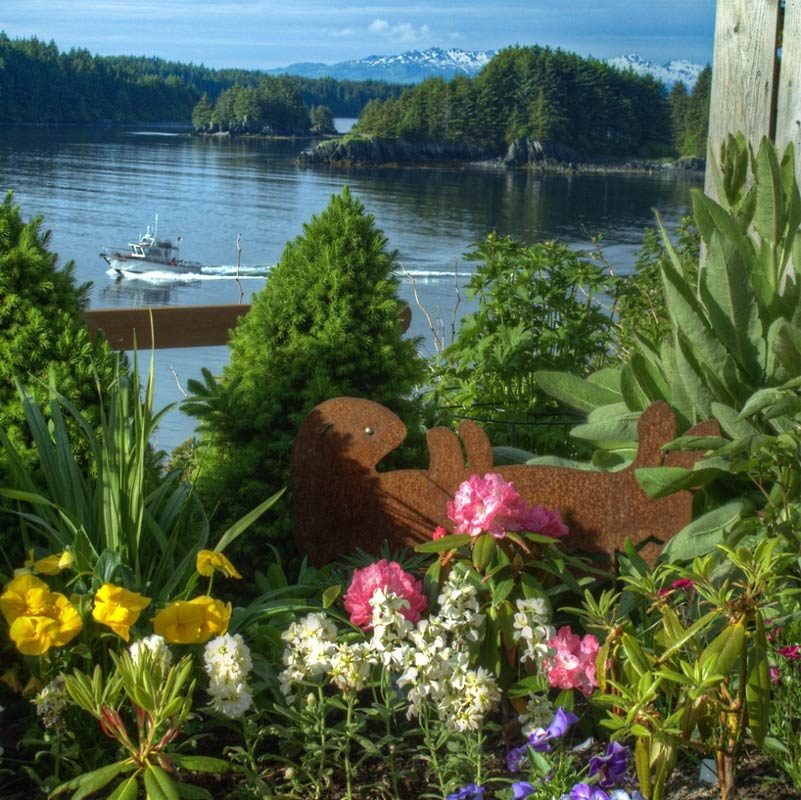 Visit Us in Kodiak
A visit to Kodiak endears you with bragging rights! We invite you to experience what many people say when they come here: "Wow, this is real Alaska!" If you enjoy hiking, sipping a latte or micro-brew beer, kayaking, bear viewing, gardening (how do you grow stuff in Alaska, anyway?), discovering local art, reading a good book on the beach, or taking pictures, Kodiak is for you.
We are longtime residents of Kodiak. Marion is an accomplished photographer and taught photography classes through the University of Alaska for 15 years. She continues to host photography workshops.
Marty was Kodiak's harbormaster for 20 years and his family roots in Kodiak date back to the 1930's. Lots of local knowledge, history and fun stories to share...
Discover Kodiak Destination Video